Still using traditional curtains? Come see the blinds...
Date: 2022-06-17 Categories: Industry News Hits: 254 From: Guangzhou Jiejia Decoration Materials Co., Ltd.
---
When the decoration is coming to an end, we usually focus on soft furnishings such as curtains. The choice of curtains is related to the appearance of the whole home. Few people will consider using blinds. In fact, in recent years, both domestic and foreign, blinds have become more and more Favored by designers, it brings light and shadow effects and a sense of quality that cannot be replaced by traditional curtains.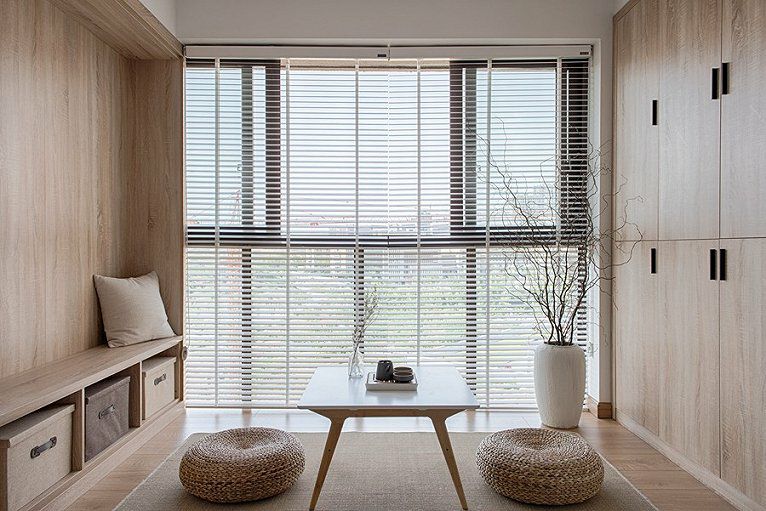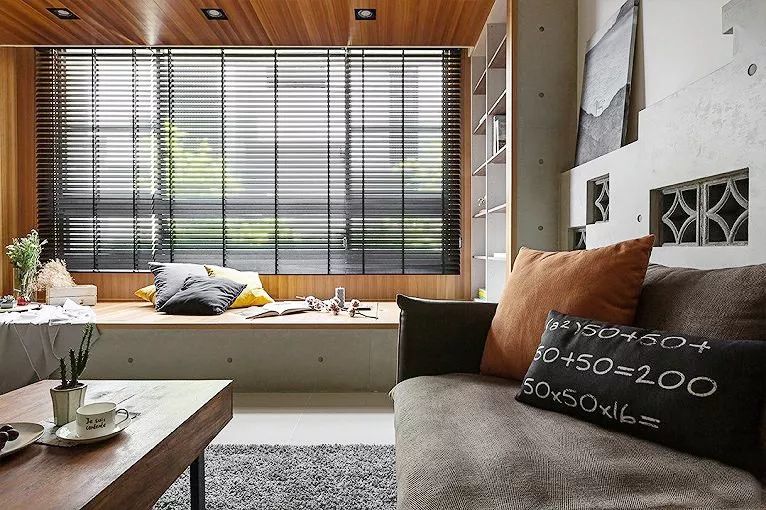 I like the blinds because they are drunk with the whirling light and shadow. It mottles the light and shadow, filtering out a quiet time. Compared with traditional curtains, blinds are more fashionable, can effectively adjust the indoor light, control the brightness of the room, have a good ventilation effect, not only practical and flexible but also add a mood to the room…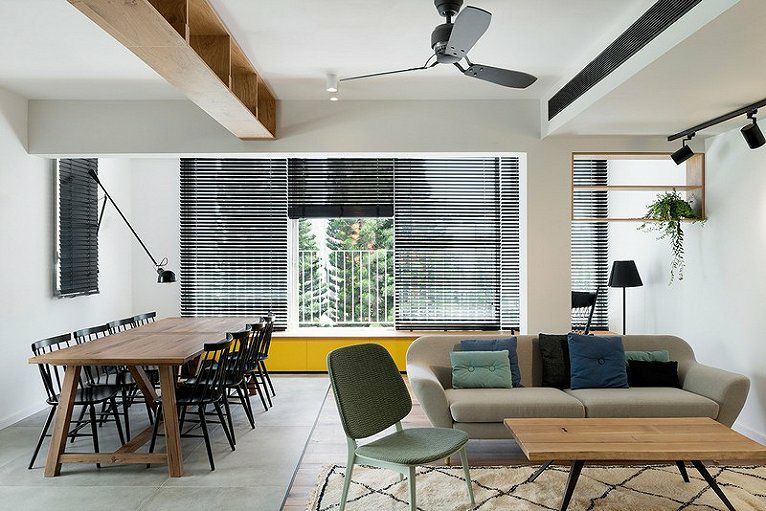 Blinds · Dining Room

For public spaces such as living rooms and dining rooms, there is no need to stick to traditional cloth curtains. Blinds provide more possibilities for the space. When choosing blinds in the living room, you should also choose according to the color of the walls or furniture. It should not be too abrupt, generally white. , wood color or black gray, you can also choose the same color as the interior.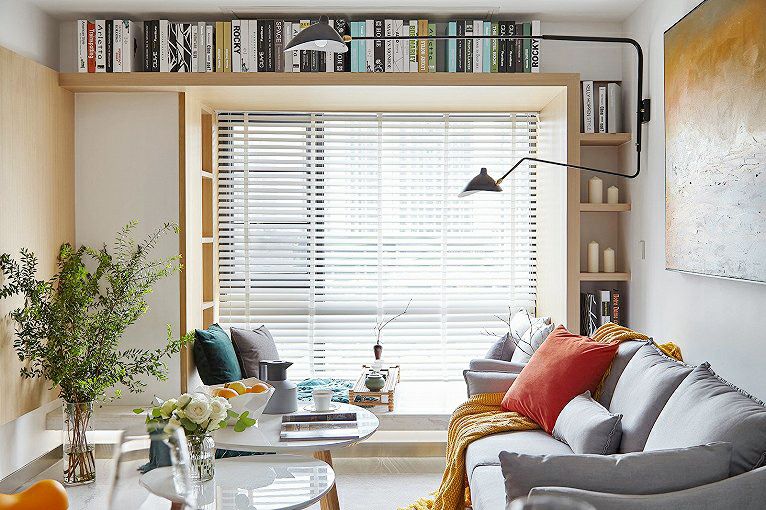 Transform the balcony of the living room into a leisure area for storing and drinking tea. At this time, it is very suitable to choose blinds that can adjust the light. When the sun is right, open the blinds and enjoy the scenery while drinking tea. If the sun is too strong, you can use the blinds to adjust, the interweaving of light and shadow is so pleasant.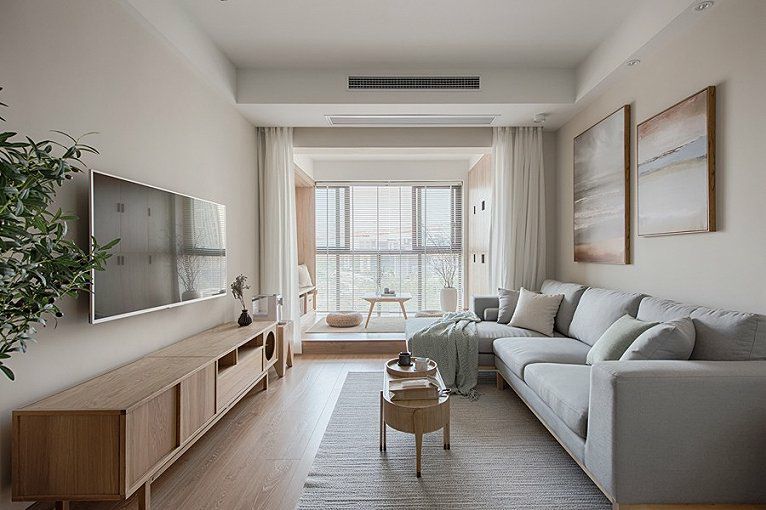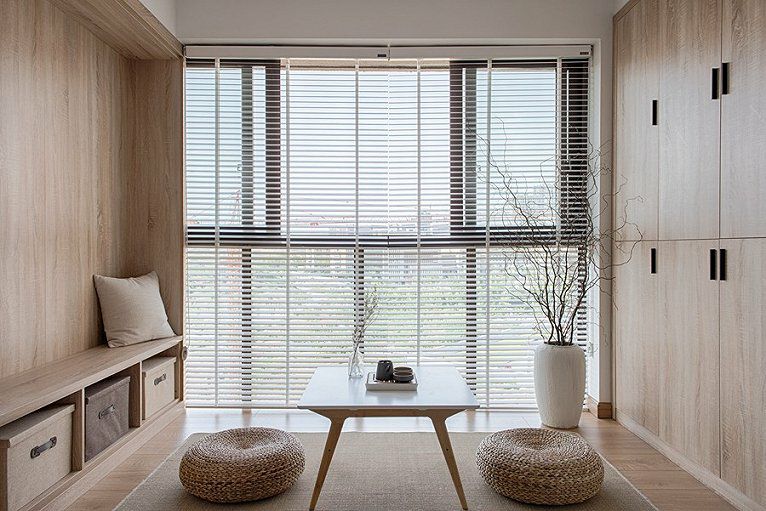 Blinds make the space look more open. In order to match the overall space, the color of the blinds is taken from the wall. The two are integrated into one, making it more elegant and fashionable.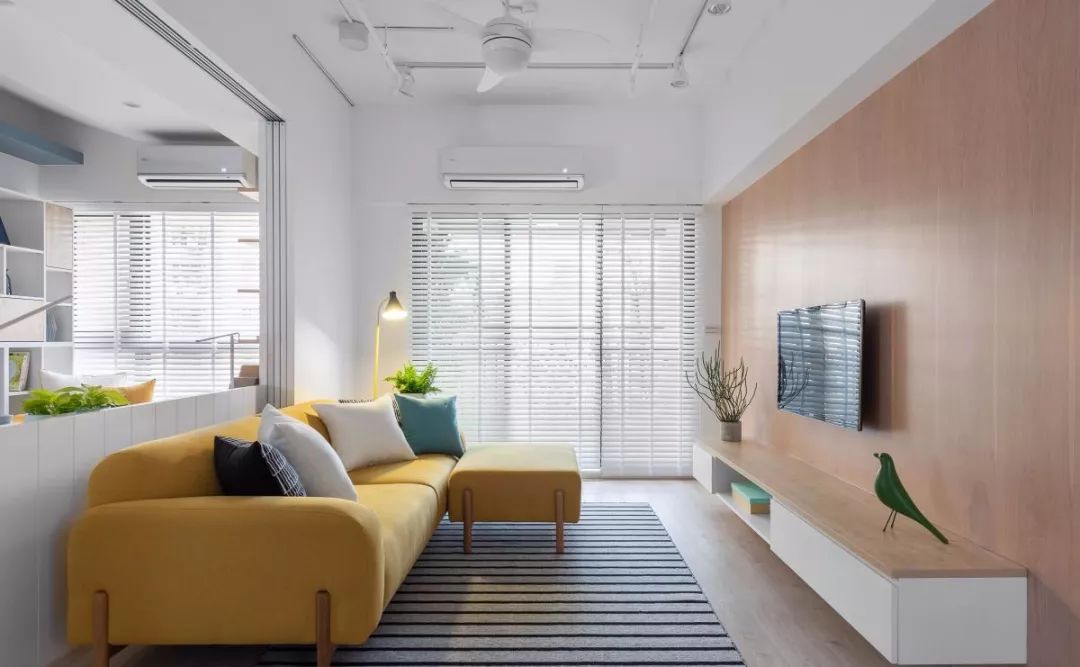 Whether it is a large space or a small space, we can choose blinds, which not only have good ventilation, and good shading but also have a good decorative effect. If the window is large, you can choose blinds and fabric windows to use together, the effect is better.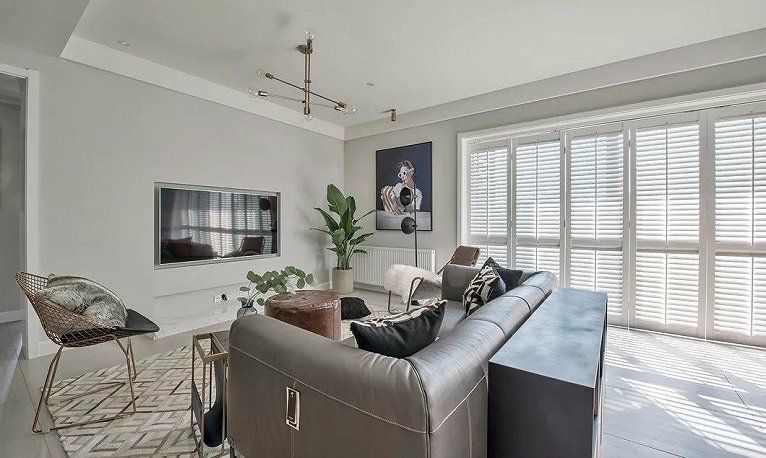 Blinds · Study
As a study and office place, lighting is naturally very important. Too strong or too weak light will affect vision. The curtains in the study are generally selected with strong shading and shutters that can adjust the light. Strong sunlight will become soft and comfortable through refraction.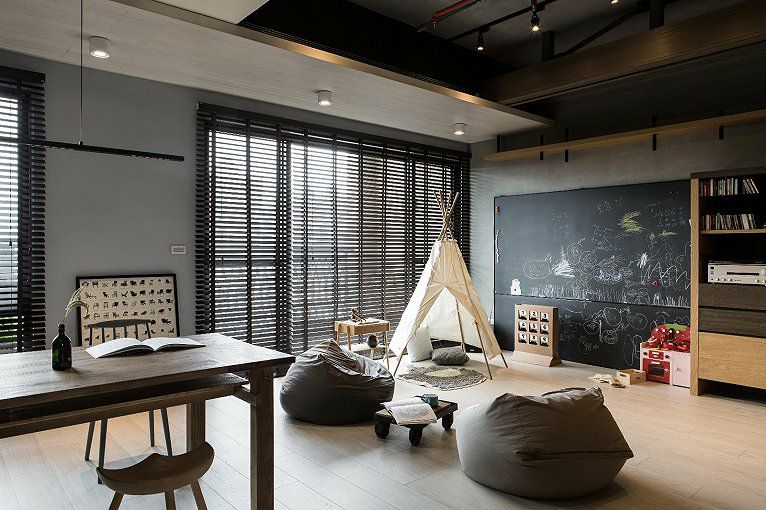 Open the shutters, and you can see the beautiful scenery outside, the garden branches and leaves are sparse, and the greenery is blowing.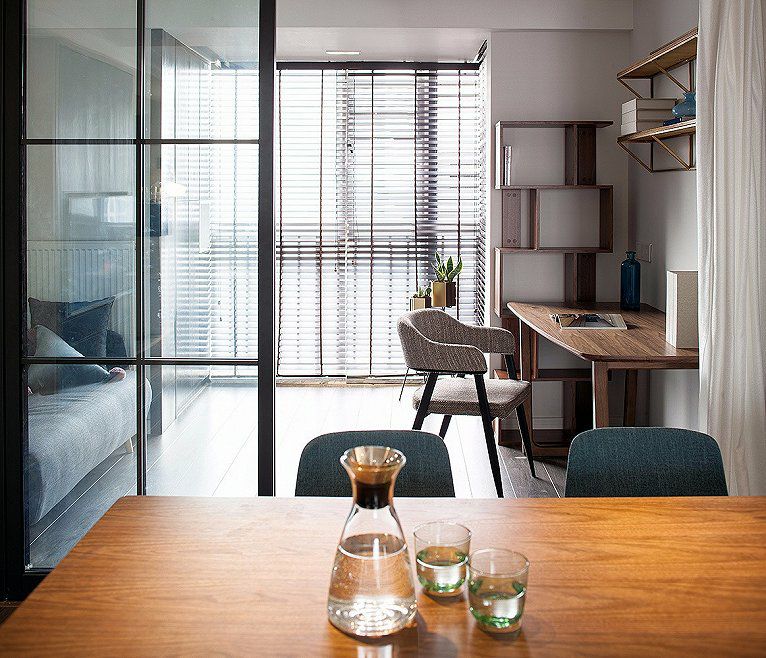 Blinds · Bedroom
A bedroom is a place for us to rest and a space that needs to be relaxed. In addition to preventing noise interference, the requirements for light sources are also very high. Many people have insomnia or sleep well. You can check whether there is a problem with the curtains at home.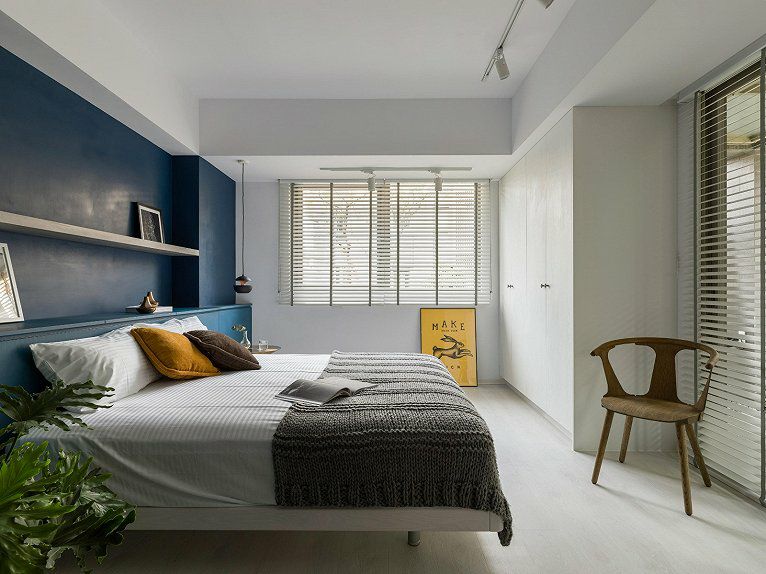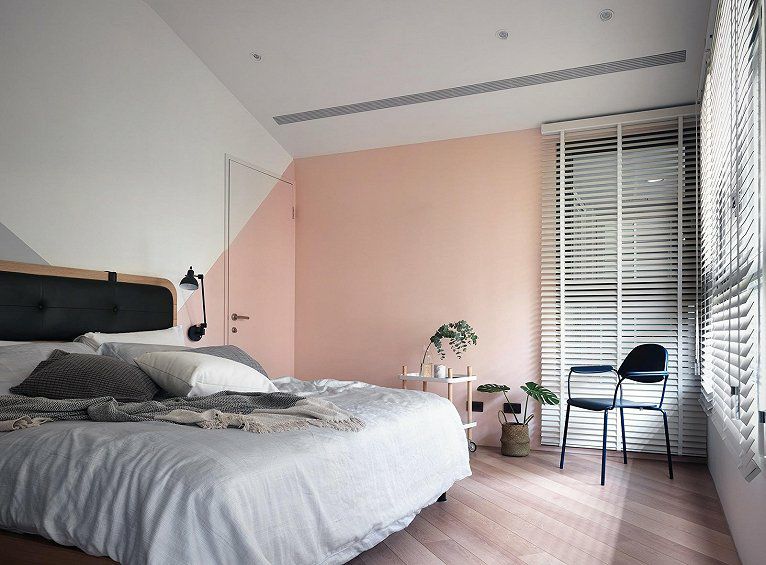 You can try to install blinds with sound insulation and a good thermal insulation effect, which can keep warm in winter and heat in summer.
How are blinds cleaned?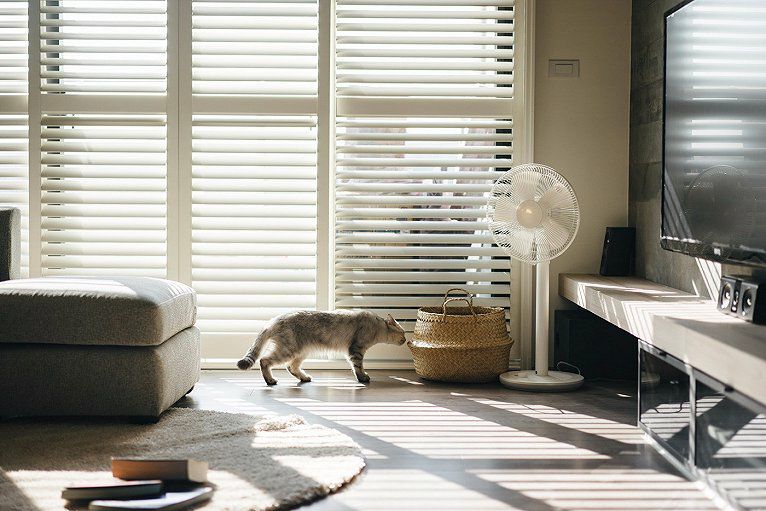 Blinds are easy to accumulate dust. In order to make the air fresher at home, the curtains should be cleaned at least once every three months. In spring and summer, it is best to clean them once a month.
In daily life, if conditions permit, use a feather duster to sweep the dust every day. If there is a lot of dust, you can wipe it with a damp cloth in one direction.
For blinds made of different materials, the cleaning methods are also different. For waterproof metal blinds, if you want to fully clean them, you can disassemble them, soak them in alkaline water, then rinse them with clean water, and finally find a dry towel to wipe the water. Remove it, wait for it to dry naturally, and then re-install it on the window.
For wooden blinds, pay special attention when cleaning, do not soak in water, you can use a feather duster or dry towel to gently remove the remaining dust on the surface, and then you can choose to wear cotton gauze gloves soaked in detergent (it is best to wear them inside A layer of waterproof thin gloves), wipe it piece by piece with your fingers; you can also use a clean rag dampened with water to clean it piece by piece, the effect is very good.